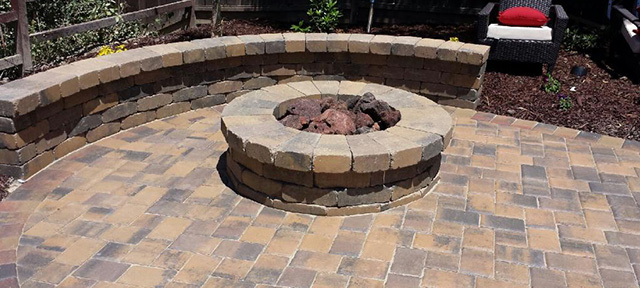 Our Service
Custom concrete paver design and installation Pool decks, patios, driveways, pathways, and more.
We know the pride you take in your home is personal. That is why we take a personal interest in the work we do for you. Our custom designed paver hardscapes will not only improve the beauty of your home, but will make maintenance easier and can even increase your property's value.
Solo Pavers Expert, Inc. has the expertise to create the perfect design for your property. Whether you want the simple "rustic European" style or a highly customized outdoor art "exhibit," Solo Pavers Expert, Inc. will build you something you would never have thought it's possible. Our custom paver hardscapes are visually alluring, inviting and improve the curb appeal of your home. Our experience and craftsmanship combined with our exceptional artistry ensures that you will be thoroughly impressed with our work.
The beauty of pavers is not their only value, they are practical too. Our custom paver designs make maintenance for your home much easier. When it comes to addressing underground problems, pavers allows more convenient access to roots, pipes or any other issues beneath them that needs to be repaired.
At Solo Pavers Expert, Inc. we work hard to offer unparalleled service. We are honest, reliable and committed to our clients' happiness.